Pathways Nurseries and Childcare Centres are a well established (1989) family run group of children's nurseries offering a flexible combination of education and childcare, to meet the needs of children and their families. Our provision is inspected by OFSTED for the childcare provision and for the nursery education programme.
At Pathways, every child matters and is treated as a unique individual. Our quality is based on strong leadership, clear principles and a drive for ongoing improvement. We work with parents to strive for every child to receive the best possible start. Most of our provision is conveniently located on school sites.
In addition to the nursery provision we also offer 'Out of School Provision' including breakfast club, after school club and holiday provision for older children, known as Pathways Kidzones.
What We Offer
Seamless provision for children from 6 weeks to 11 years
Full and part-time places at competitive rates
Individual planning to promote learning and development
Advice, information and support for parents
Key workers for assessing every child's progress
Quality indoor and outdoor environment
Government funded places for eligible children
Caring, experienced and qualified staff
Access to a wide range of school facilities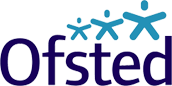 Our provision is inspected by OFSTED
View Reports:
---